Ahavat Ammi International and Yeshivat Shuvu Sri-Lanka complete the historic publication of Ahavat Olam Siddur in Sinhala
26 Tevet 5782 (Dec 30, 2021)
Ahavat Ammi International is thrilled to announce the completion of the groundbreaking project of the translation of the very first Messianic Jewish siddur into Sinhala which serves as the official language of Sri Lanka. The siddur is printed locally and distributed through Ahavat Israel Messianic Congregation that operates in Sri Lanka.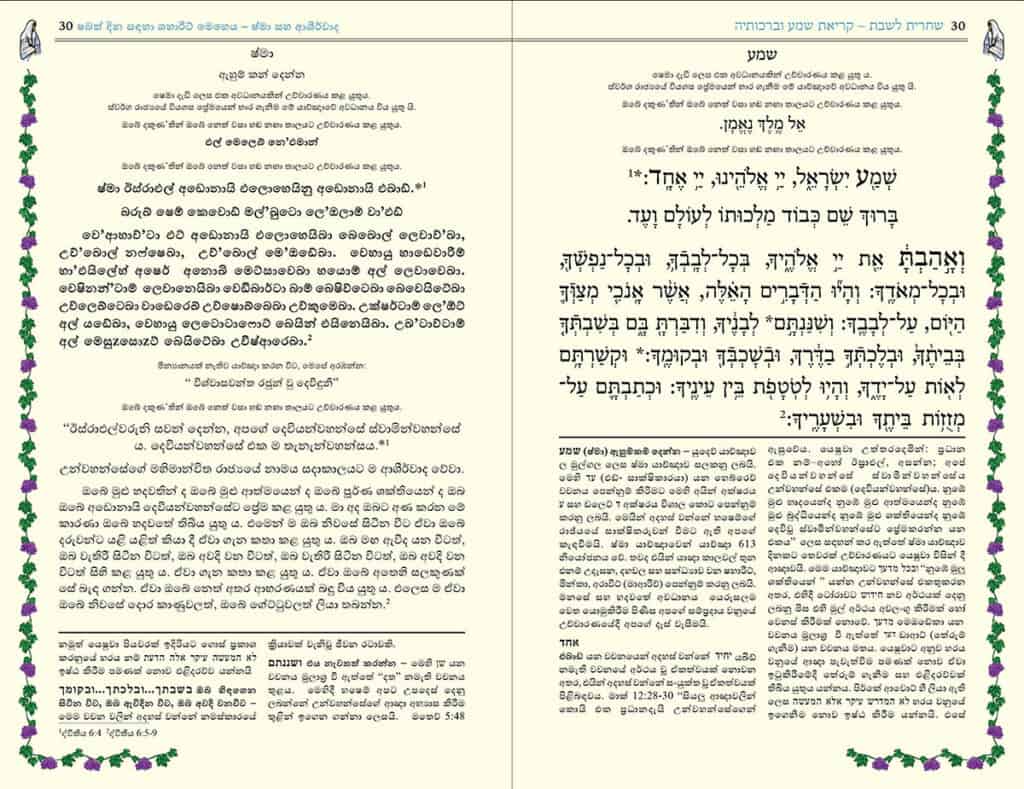 Moreh Daniel Rodrigo the managing director of the project commented on the significance of the publication,
The Ahavat Olam Siddur in Sinhala will be the first Hebrew/Sinhala printed publication in Sri Lanka. The release of the publication represents both a prophetic and historic moment for this nation, as it is the first fruits of a process of Tikkun that was ignited four years prior to restore the Holy Tongue to this nation. Re-marrying these languages was a monumental task undertaken by Ahavat Ammi and Yeshivat Shuvu, my heart is grateful for their Avodah (Service to G-D). May it be the beginning of the Sinhalese saying "Baruch HaShem!"
Rabbi Shapira the founder of Ahavat Ammi International commented,
The prophetic release of this publication is yet another milestone in our quest to raise the remnant from every tribe and tongue. The unique challenges presented in releasing the Sinhala publication have proven to us that the remnant in Sri-Lanka is waking up. To experience the spiritual freedom in unlocking the holy tongue after hundreds of years of banning, is truly prophetic and nothing short of a miracle. Ahavat Ammi International is committed to establish a clear roadmap for the Nations restoration to the house of Israel.
The publication is available now in Sri Lanka. For any questions about the publication contact us via WhatsApp at +94717777661 or email at info@ahavatammi.org or
daniel@Ahavat-Israel.org .
Facebook Comments