Thank you for registering!
You are registered for the worldwide Shacharit global event on Sept 21st. We'll be sending you more details as soon as we get closer to the date.
For the event, we'll be using the new "Ahavat Olam Siddur", please consider purchasing it through Amazon. Check the information below.
Thank you for your support!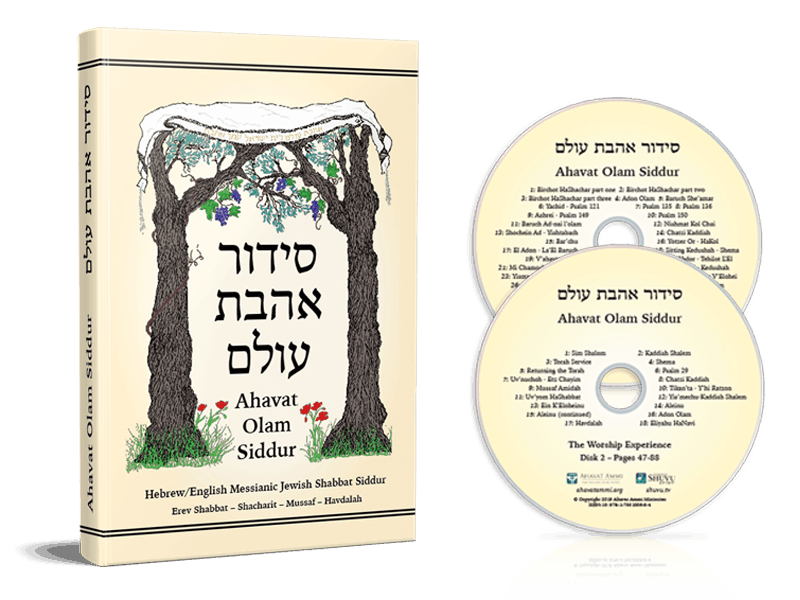 GET $10 OFF when you buy the Ahavat Olam Siddur + Audio CD Companion
Ahavat Olam Siddur & The Worship Experience Audio CD Companion
The Ahavat Olam Siddur is a unique Messianic Jewish Shabbat siddur with inspiring new commentary by Rabbi Itzhak Shapira, Author of the Return of the Kosher Pig.
Perfect for synagogue services or personal study, you will journey through the Messianic meanings of the traditional Jewish prayers and find the many connections to the words of Yeshua and His disciples. The Ahavat Olam Siddur offers all this in an easy to follow and beautifully designed format to revolutionize your prayer life while revealing many hidden secrets within the Jewish Siddur.