Shootfoot 2018 – The Kingdom of G-d is at Hand!
October 25, 2018 - October 28, 2018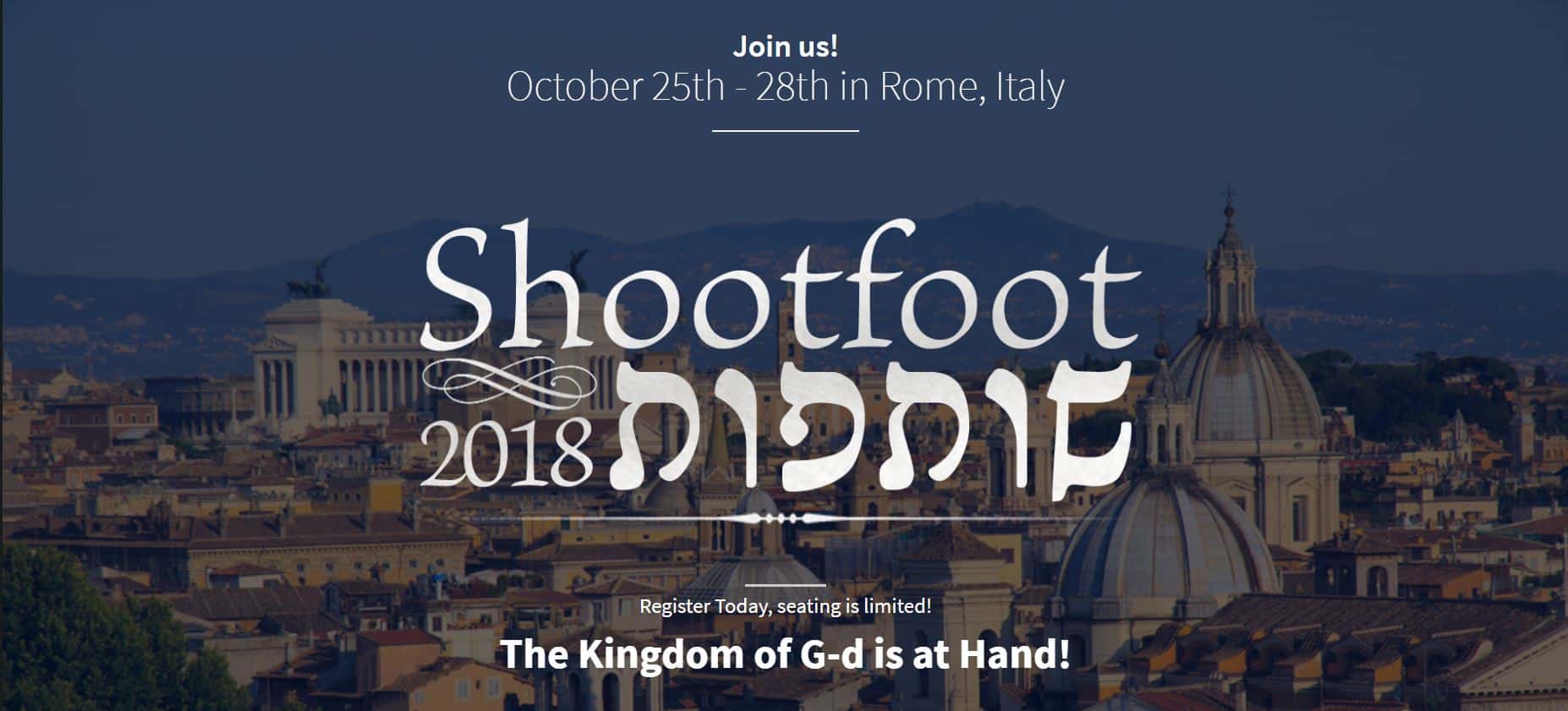 A truly global Messianic event in Rome, Italy
The Hebrew word for partnership is Shootfoot שותפות. What is Biblical partnership suppose to look like? What is the partnership model between Jews and the nations and between Israel and the Messiah?
Join Rabbi Itzhak Shapira, Rabbi Steven Bernstein, Pastor Lorenzo Greco and countless others from all over Europe for a conference with a focus on the aspects of partnership that will hasten the return of the Messiah.
For more information and to register visit www.shuvueurope.com