June 2, 2018 - June 4, 2018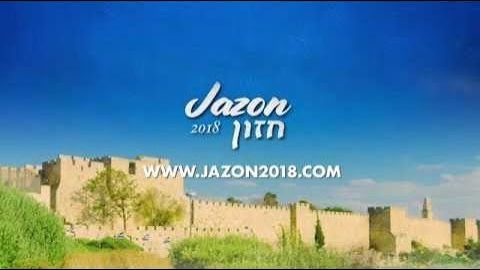 We have called this congress "Jazon" the Yovel Messianic Jewish encounter of 2018. We will share this Jewish-messianic experience with rabbis, pastors and messianic teachers (Morim) from India, North America and South America. We will know the visions of each ministry and we will try to understand in the light of Ruach HaKodesh which is the way that HaShem will reveals us for the fulfillment of its purpose in our generation.
In 2016, the "Shuvu" Congress allowed us to understand the importance of returning to HaShem and walking balancedly in the Jewish roots of our faith, without denying the divinity of the Messiah. In 2017, the "Zehut" Congress affirmed our identity, role and responsibilities as messianics to present the Jewish Messiah to both Christians and Jews. For this year 2018, as a messianic Jewish encounter "Jazon" we will focus on receiving the vision of how to fulfill our purpose and be useful for the Kingdom in the process of approaching the Jew and the Gentile in the end times.
Registration Required