December 2, 2018 - December 10, 2018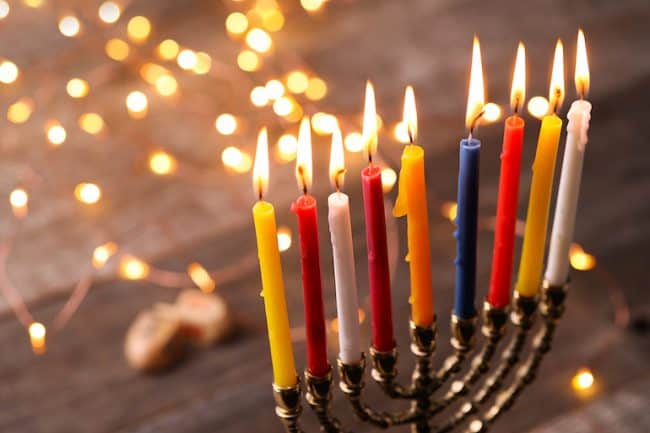 Chanukah is the Jewish eight-day, wintertime "festival of lights," celebrated with a nightly menorah lighting, special prayers and fried foods.
The Hebrew word Chanukah means "dedication," and is thus named because it celebrates the rededication of the Holy Temple.
NOTE: The Jewish calendar date begins at sundown of the night beforehand. Thus all holiday observances begin the night before, as listed. The exception to this rule is most fast days, which begin at dawn of the date listed (aside for Tisha b'Av and Yom Kippur which also begin the night before). Jewish calendar dates conclude at nightfall. For more information click here.